wassup minecrafters, today im posting  Better Enchanting 1.1 mod. all credits goes to Qizzok.
It's no fun to spend a long time grinding experience, only to spend it all on a worthless enchantment you didn't want to begin with. Better Enchanting fixes that.
A simple interface lets you pick and choose what enchantments you want, and at what level you want them. Then, just press "Enchant" and get your item!
Better Enchanting does not require ModLoader to run but is compatible with it and most other mods.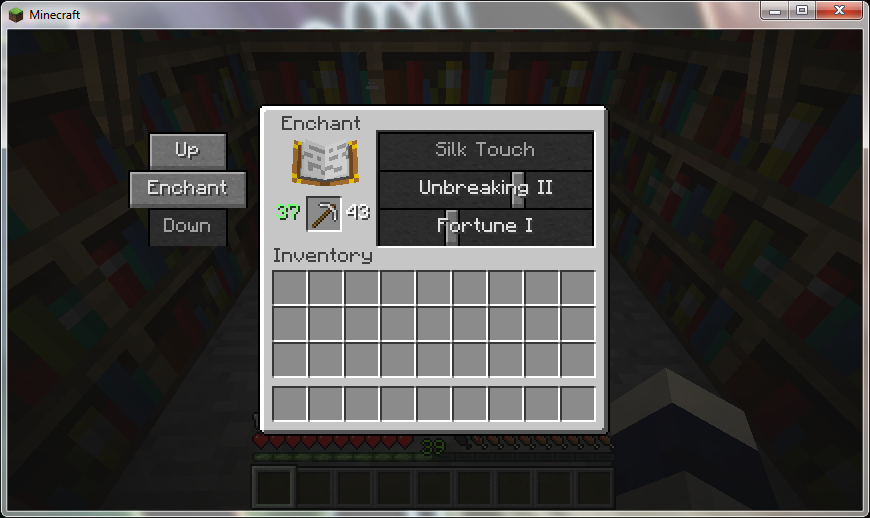 Known bugs:
-"Bane of Arthropods III" goes significantly outside button boundaries
-At least two instances of crashing on load on Mac OSX
Known incompatibilities:
-Does not work with Sensible Enchanting
Changelog:
1.1.1: Fixed gold tools being impossible to enchant (12/6/2011)
1.1.0: Fixed resizing bug and level cost algorithm, along with aesthetic details(12/6/2011)
1.0.1: Added compatibility with Too Many Items, removed one modified class (12/5/2011)
1.0.0: Better Enchanting uploaded (12/4/2011)
Video